One of the highly versatile options for commercial roofing is the tile roof because it can provide an aesthetic and decorative look. Tile, especially those made of terracotta and clay, can provide a flair that is old-world and historic to any roof that can be really attractive to any client, guest, or visitor. Since there are numerous styles, colors, shapes, and sizes that are available nowadays, commercial builders may also use tiles to get an updated and modern image. Tiles can hold their color very well for a long time and they also do not fade.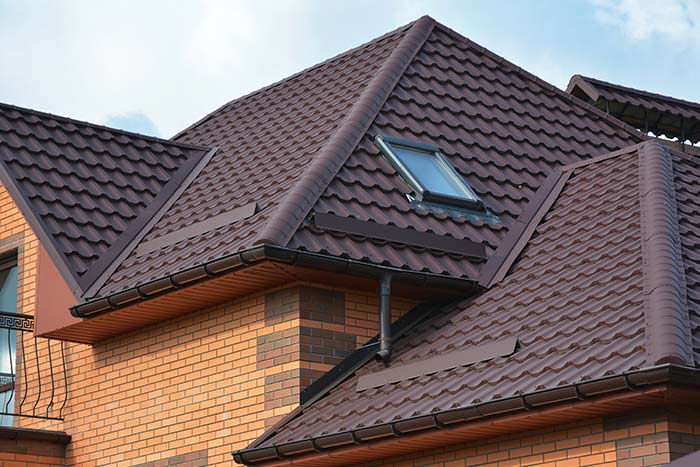 Tile Roofs and their Advantages
Resistance to Fire
Since tiles are made of concrete, stone, or clay, they can be highly resistant to fire.
Minimal Maintenance
The material used for tile roofing needs minimal or no maintenance at all.
Sturdy and Tough
Since it is composed of baked clay and stone, tiles can hold up very well against any harsh conditions of the weather. It can perform better compared to any other kind of material.
Durability
Because of the spaces found underneath the curved tiles, air circulation is enhanced. This allows tile roofs to become highly durable that can last for five decades.
Resistant to Insect and Rot
Tiles are immune to rot and can naturally repel any insect.
Drainage
Since the tiles have a unique shape, they are capable of shedding water very well.
Repair of Tile Roofs
Whenever roofing tiles get broken or damaged, it is important to have them replaced immediately in order to avoid any further damage that the underlayment may encounter from its exposure from the sun's ultraviolet rays or water. Our company has expert roofing technicians who underwent specialized training in traversing and repairing tile roofs properly. We are capable of solving problems on any tile roof.
Maintenance of Tile Roofs
Having maintenance regularly can help in avoiding any costly repair so that the lifespan of the roof will get ultimately extended. Whenever there is a build-up of debris or damage that goes unnoticed, it would allow the water to infiltrate the structure, which includes the attic space underneath and the roof decking, and eventually compromise it. Having it maintained regularly by tile roofers that are qualified will allow you to work on any minor problem ahead of time so you can avoid any expensive repairs that may happen in the future.
At Ebenezer Roofing we know the importance of feeling safe. We want to help you define the roof type or roofing service you need and to adapt it to your custom requirements while providing the quality service that characterizes us.
Let us help you. We have a large base of happily satisfied customers in Northern Virginia.
We are a roofing company committed to quality and service.
Please Click Here to contact us if you need more information on our services!